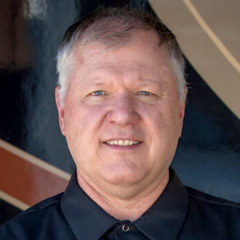 RV Refrigerator Troubleshoot: Common Issues and Fixes
Dave Solberg
The absorption system that constitutes your RV's refrigerator is an excellent and complex but often misunderstood series of components. People tend to think these units work like magic, in that they can just pile a bunch of food into their fridge on a warm day and expect to come back in an hour to find cold food. In fact, many RVers turn to installing residential refrigerators on their vehicles, usually because they're not sure what their absorption fridge can and cannot do or they don't want to have to conduct maintenance required for an RV refrigerator troubleshoot.
To help pull back the curtain a bit and uncover some of the mysterious inner workings of absorption systems, Dave Solberg walks you through an in-depth RV refrigerator troubleshoot. He teaches you how to navigate most of the common issues you might encounter with your fridge, demonstrating the simple and not-so-simple solutions you could need to get the fridge back in proper working order.
Absorption systems explained: nailing the RV refrigerator troubleshoot
Using the refrigerator on a 2003 Winnebago Brave as his demo unit, Dave explains how an absorption system works, what you can do to help it run more efficiently, and the best practices for an RV refrigerator troubleshoot. You can follow along as he talks about each of the components that make up an absorption system and how they operate. With a little know-how, you should have no issue making the right fix whenever you encounter an issue!
You should watch the whole tutorial so you know all of the different ways your RV's fridge could be hampered by inefficiencies and outside elements, but here's just one example: have you ever considered that parking on a slope for an extended period can render your fridge unusable? It's true! If you're not on level ground, your fridge might be slowly dying. Give the video a watch, and see what we mean!
Popular All RV Lifestyle & Repair Videos videos
Explore videos by Dave Solberg