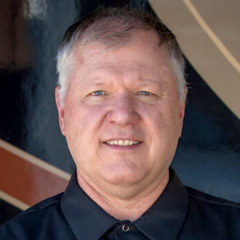 Using Winegard RV Halo for Total Control of Your RV's Electronics
Dave Solberg
In this quick video Marvin Metzler from Winegard joins our RV maintenance and repair expert Dave Solberg to discuss RV Halo Voice Control, a voice command unit Winegard created to allow RVers total control of the electronics in their vehicle. Similar to Amazon's Alexa, if you ask RV Halo a question, you'll get an immediate answer. Can't remember what the thermostat is set to? Ask RV Halo. Or maybe you want to draw the shades on one side of your coach? Just say, "OK RV" and give it that command.
Unlike with Alexa, you do not need internet access to operate the RV Halo, so the voice-operated system will work whether you're at a campground with WiFi or you're boondocking well off the beaten path. In addition to temperature monitoring, here are some of the other capabilities RV Halo has to offer:
– Security system operation
– Power checks
– Battery monitoring
– Remote switching
– Tank monitoring
– Geofence and GPS tracking
Lights, slide rooms, thermostats–there's practically nothing RV Halo can't control for you in your vehicle. Unfortunately, it can't grab you another glass of wine; you still have to do some things on your own!
Popular RV Electronics videos
Explore videos by Dave Solberg