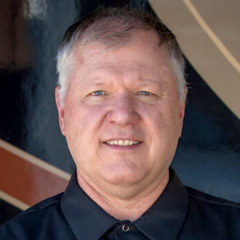 Enjoying In-Motion TV on any Road Trip
Dave Solberg
In the olden days of RVing, getting television out on the road was a complicated and often unsatisfying process. You generally had one or two options for standard definition cable, and it took a bit of patience to get the darn thing set up at each campground. Nowadays, with the magic of gyroscopic satellite receivers, RVers have access to crystal-clear HDTV almost anywhere they travel, even while they're moving!
In this quick video, RV repair and maintenance expert Dave Solberg introduces you to the RoadTrip T4, Winegard's latest and greatest device. This self-operating, roof-mounted satellite receiver will be a family favorite, the perfect way to entertain your kids and yourselves as you make your way around the continental United States. Installation is easy, the signal is reliable, and it won't break the bank.
What to keep in mind during installation
There are a few things you'll want to think about when setting up your Winegard RoadTrip T4. First, consider the height of your vehicle's roof-mounted air conditioning units when selecting a spot for your satellite receiver. The receiver can locate its nearest satellite as long as it has an unimpeded line of sight, just like the type you mount at your home.
The other important thing you need to remember when installing a RoadTrip on the roof of your RV is sealant. Using the footing hardware provided and a self-leveling sealant, you should be sure that you create an airtight seal around the base of the receiver to avoid any leakage that might damage the components.
Other than that, there's not too much you need to worry about with your new Winegard RoadTrip T4. This incredible technology does all of the hard work for you; all you have to do is sit back and enjoy! For more information about entertaining yourself while you're out on the road check out our video archives, where you'll find great videos such as "RV Entertainment Center Overview."
Explore videos by Dave Solberg