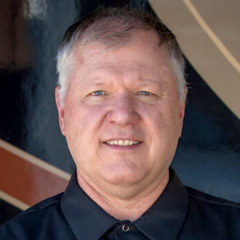 Convert to RV LED Replacement Bulbs for a Brighter Space
Dave Solberg
Making the switch to LED lights can make your RV feel much more open and bright. There are a variety of LED replacement bulbs on the market; therefore, it's important to research the differences. The more expensive RV LED replacement bulbs are made with an aluminum cage in-between the chips rather than fiberboard. This helps the bulbs last longer and survive the bumps in the road while traveling.
Get the number or style of your existing bulb so you can ensure you are installing the proper RV LED replacement bulbs. Most ceiling light bulbs have one terminal on the bottom, while wall lamps have two. Using the wrong bulb will most likely blow a fuse at the panel.
Before installing your new RV LED replacement bulbs, disconnect the negative cable at the house battery. If the lights were on for a period of time, use a cloth to remove the existing bulbs. Incandescent lights burn really hot, so avoid burning your fingers. If the bulb is loose in the socket, pinch the connectors before installing the light. This will help secure the bulb in place. The new RV LED lights will use one-tenth of the power standard incandescent lights use and be so much brighter. You will notice an immediate difference.
You can install LEDs in just about every area of your RV like reading locations in the living room or bedroom, or in the bathroom. Three different light colors or temperatures are available. Warm white provides a traditional "golden" or softer light, often preferred in the bedroom. Natural white is consistent with traditional light temperatures. Cool white is much more intense and often preferred by older RV owners for reading but do have a blue or sterile look.
Installing new RV LED replacement bulbs over existing incandescent or halogen ones will make your RV feel so much more open and comfortable. You'll be surprised how much difference changing the bulbs can make to your space.
Explore videos by Dave Solberg