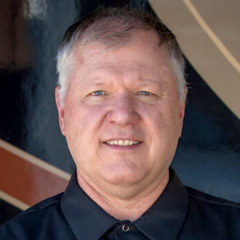 RV Lithium Batteries: Considerations for Installation
Dave Solberg
When you get set for installation of RV lithium batteries, there are a few important things you need to consider. In this premium video lesson, RV repair and maintenance expert Dave Solberg collaborates with RVIA Certified Master Technician Steve Albright to discuss the most important things you should keep in mind when installing RV lithium batteries on your vehicle.
Know your way around before you install RV lithium batteries
First and foremost, you should always organize the compartment where you'll plug in and store your RV's batteries. This means knowing what goes where, which cords attach to various components, and how you'll establish a secure spot for the RV lithium batteries – batteries which you have thoroughly researched to determine that they will be reliable, consistent, and high quality.
Dave and Steve begin this lesson by going through the basics of their demo batteries, which are a pair of 100 amp-Hour batteries from Expion360. Proper charging is essential, and this process starts with locating your rig's converter if you don't have a 120-V plug-in placed conveniently inside the compartment where you'll mount your batteries. Installing an outlet nearby can be done, but this can be a bit of a pain. That's why Dave recommends digging around in your vehicle to find where your converter is; in our demo RV, the converter was located in a pedestal underneath the bedroom mattress.
It's also important to keep in mind that you've selected a charger that's equipped to handle RV lithium batteries and that you use the proper wire gauge and cable length. Don't skip this step, you'll give yourself a headache later on!
Other things you'll want to consider when installing your RV lithium batteries include setting up the heating pads to prevent failure in freezing temperatures, checking for correct wiring, and any potential inversions that might be necessary.
Popular All RV Lifestyle & Repair Videos videos
Explore videos by Dave Solberg