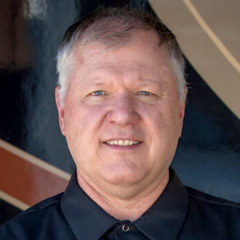 Skip LP Tank Confusion With an Automatic RV LP Switchover Valve
Dave Solberg
Instead of installing one large tank for LP gas to run the appliances, many smaller RVs have a pair of smaller tanks for financial and safety reasons. The LP system in the rig uses the LP gas from one tank until it's empty, and then switches over to use the tank on the other side. This system ensures that only one tank is live and feeding LP gas to the system at a time. It's safer this way, and it guarantees that you have to only fill one tank at a time unless you're unusually lax about it.
When one tank is completely empty, an RV propane tank switchover valve will close that tank and then open the full one, allowing the gas pressure in the line to stay at the recommended level. Premium systems do all the switching automatically for you, but more value priced systems require that you close off one tank and open the other one yourself.
In this video you'll learn about automatic and manual RV propane tanks' switchover valve setups and the way they're treated differently. You'll find out about the gauges attached to the switchover valve that indicate the gas pressure in the lines. You'll also see information about possible false readings in the indicator that are caused by LP in the system being used by one of the appliances inside. While viewing the usage of both types of switchover valves, you'll see how the RV propane tank switchover valve that's automatic can be the better choice for most RVers with dual tank systems.
Explore videos by Dave Solberg