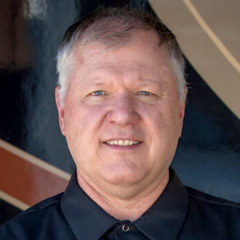 Trailer Brakes: A Quick Overview
Dave Solberg
In this video lesson RV maintenance expert Dave Solberg gives an informative overview of electric trailer brakes. Follow along to find out how they work and what maintenance is required each year when you complete your total vehicle inspection.
How Trailer Brakes Work
Trailer brakes found on most modern trailer models are actually similar to drum-style braking systems found on standard automobiles for a long time, although they tend to be electric rather than hydraulic. Most electric systems use a powerful magnet that receives an electric signal of varying intensity from brake control, which is located in the tow vehicle (this is either built into the unit or purchased aftermarket).
When the driver depresses the brake pedal the magnet receives an electric signal, and it pushes both primary and secondary brake pads into the wheel hub. This pressure will slow the vehicle down. Retraction springs then bring the system back to normal after they're done being activated. It's a fairly simple system, and one that doesn't demand much adjusting. There are a couple of different options available, but they generally utilize similar components and require the same amount of afterthought.
Maintaining Your Brakes
According to Dave, there's not a ton of maintenance required for trailer brakes. Mostly, you should check brake pad thickness and wear patterns each year, looking for brake dust around the rim after driving long distances or through difficult terrain. If you hear grinding of metal on metal, the brake pads must be replaced immediately.
Lastly, Dave discusses the proper technique for adjusting the star nuts on your trailer brakes after their first 200 miles and again every 3,000 (according to Dexter; yours might be different). With Dave's help and annual maintenance checks, your trailer brakes are guaranteed to keep you safe and last a long time!
Explore videos by Dave Solberg