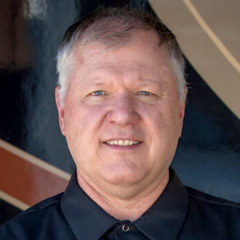 RV Refrigerator Troubleshooting: Refrigerator Shelves
Dave Solberg
What's better than a refrigerator that goes wherever you go? The RV refrigerator is arguably the most important appliance in your RV, and it can help us to live comfortably in our RV. With that being said, many RVers find that there are some small frustrations that can come along with having an RV refrigerator, and may have to resort to some RV refrigerator troubleshooting.
Many times the wire shelving inside of an RV refrigerator can be a bit uneven and at times cause a rattling sound that irritates some RVers. In this video, the solution that many RVers have to this RV refrigerator troubleshooting problem is discussed. It is important to know, however, that the common solution to this problem may actually be causing more serious issues with your RV refrigerator, and lead to even worse problems involving refrigerator temperature.
Learn how to preserve the proper temperature in your RV refrigerator and what NOT to do in order to maintain proper air flow inside of the refrigerating unit. This will ensure efficiency in your RV Refrigerator. Learn more about RV refrigerator troubleshooting today in this informational RV video clip.
12

Responses to "RV Refrigerator Troubleshooting: Refrigerator Shelves"
Explore videos by Dave Solberg