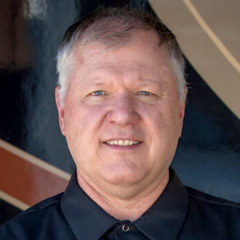 Generator for RV: Understanding the Basics
Dave Solberg
When you take the path less travelled, it's always important to be prepared with the right equipment. Camping outside of developed campgrounds, commonly known as dry camping or boondocking, requires a reliable power source beyond the RV's battery to fuel the appliances you need to enjoy your experience in the great outdoors. From your refrigerator to your stovetop, to additional portable appliances you might bring, the RV generator is a must-have for all RVers who set up shop away from the campgrounds. That's why we talk a bit in this video about the essentials of picking the right generator for your RV, depending on size and power capacity.
Generator Tips for RV Trips
We'll begin by walking you through an explanation of the common types of generators that you'll find at your local hardware store. When choosing the right generator for your RV, you have to first decide what makes the most sense for your needs. To help you determine your ideal generator for the RV in your life, Dave Solberg describes the difference between onboard and portable generators, and explains how you might choose one or the other based on your power preferences. This is dependent upon whether you opt for a propane, fuel or diesel power source.
To further demonstrate the ideal method for selecting a generator for your RV, Dave teaches you how to select the size of your generator by factoring in your available power wattage and things such as the number of air conditioner vents on your RV roof. Also, you'll learn why your choice depends on whether your prospective generator will be connected to a j-box for direct current or a distribution center to be switched over from alternating current. With Dave's help, you'll have no trouble figuring out which generator for RV is perfect for you.
Explore videos by Dave Solberg