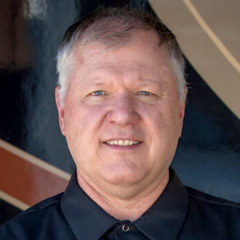 Using Silicone Caulk: Helpful Tips and Proper Clean Up
Dave Solberg
Silicone is an important part to maintaining and keeping items in your RV properly sealed. It can be used around windows and cap seals. However, using silicone caulk can be very messy and difficult to clean up. Here are just a few tips to help make using silicone caulk easier and allow for quick clean up.
If you are going to be using silicone caulk in excess, be careful because it can drip and could be difficult to wipe off RV surfaces. When applying silicone, use a pair of synthetic gloves to apply it to desired surface. Place a bead of silicone at one side of the surface and using your gloved finger, rub it along the entire area you want sealed. Once done you can simply remove and throw out the glove, eliminating any mess on your hands and drips down the sidewalls of the RV.
When using silicone caulk, look for a paddle that is designed with different angles to spread the silicone bead out over the surface you want sealed. This method also ensures you never have to touch the silicone and it comes out with a nice, even and smooth finish.
If the silicone gets on the side of the RV, get it off of the surface as soon as possible. If you let it sit it will start to solidify and attract dust and dirt. This makes removal even more difficult. There are products you can purchase to help remove silicone from the hands and surfaces of the RV. Some products include lighter fluid, rubbing alcohol or any type of acetate. These are old school methods and if you choose to use these to remove the silicone you will need to be very careful and should not be used on decals or fiberglass.
Another great cleaner when using silicone caulk is Goo Gone, which is very mild and will do a variety of different clean ups, including hands.
When using silicone caulk, take some precautions and find the materials that work best for you. This makes it possible to make the best of a messy situation and keeps your RV properly sealed.
4

Responses to "Using Silicone Caulk: Helpful Tips and Proper Clean Up"
Reply
Explore videos by Dave Solberg