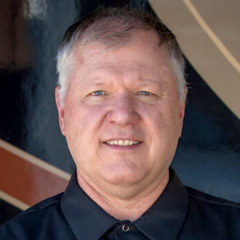 Completing an RV Refrigerator Installation
Dave Solberg
There are many reasons you might swap out your old RV refrigerator for a newer model, first and foremost being efficiency. Modern refrigerators are outfitted with components that have made keeping your food fresh much easier and less expensive. If you decide it's time to upgrade the fridge on your rolling home, you should be able to handle the RV refrigerator installation on your own with a few tips from the professionals. In this lesson, we teach you how to upgrade your mobile kitchen with a new fridge by walking you through an RV refrigerator installation.
How to complete an RV refrigerator installation
To help you take your RV kitchen to the next level, expert Dave Solberg walks you step by step through the RV refrigerator installation process. He begins by talking about some of the things you should consider when selecting a new fridge, including spatial constraints and the unique needs of your travels, and then demonstrates the procedures you'll navigate during your own RV refrigerator installation.
First things first, you'll have to remove your old fridge to make room for the new one. Dave discusses the best way to do this, and explains why it's important to measure the route to your RV door to ensure the new fridge will in fact fit prior to starting your RV refrigerator installation. Once you've dismounted the previous model, it's time to mount the upgrade. Dave shows you how to install the metal mounting plates that will keep your fridge firmly on its base, as well as the decorative liner that makes it look sharp.
For the second half of any RV refrigerator installation, you'll head outside the rig to get your new fridge hooked up with power. Dave teaches you the proper method for affixing and tightening the flange bolts, and then makes sure both the DC system and LP tank are fully functional and leak-free. With all parts tightly mounted and power properly flowing, your RV refrigerator installation is complete. Dave gives you a couple reminders for maintenance and upkeep, and then your new fridge is good to go!
Popular All RV Lifestyle & Repair Videos videos
Explore videos by Dave Solberg